Ovarian cancer
Ovarian cancer affects 2,500 Canadian women a year and it's often lethal, killing 1,700. Barbara Vanderhyden, the Corinne Boyer Chair in Ovarian Cancer Research at the University of Ottawa, and a senior scientist at the Ottawa Health Research Institute, says the symptoms are subtle, so women often don't go to see their doctor until the cancer has spread.
And the symptoms of ovarian cancer mimic those of other illnesses: abdominal discomfort, fatigue, feeling of fullness, backache, weight loss, gas, bloating and pain during intercourse. There are currently no screening methods to detect ovarian cancer early. Recurrence rates are high.
Ovarian cancer is detected through rectovaginal examination, ultrasound and a blood test. It's usually treated with a combination of surgery and chemotherapy. A recent advance is to deliver the chemo intraperitoneally (IP; into the abdomen) rather than intravenously (into the vein).
'IP chemo has greater toxicity, and therefore more side effects, but it provides a slightly longer period of survival,' says Vanderhyden. The treatment is available in many hospitals in Canada. According to a recent study, while average survival on traditional chemo is about four years, it is five and a half years with IP chemotherapy.
Three types of experimental treatments for ovarian cancer are promising. Targeted therapeutics, such as the PARP-1 inhibitors used in breast cancer, are in clinical trials. Oncolytic viruses'highly evolved viruses that attack only cancer cells'are being tested. And researchers are at work on immunotherapy, manipulating the immune system so it can overpower cancer cells.
Colorectal cancer
Colorectal cancer kills almost as many Canadian women as breast cancer, though it is largely preventable
Dr. Heather Bryant, chair of Canada's Colorectal Cancer Screening Network, hopes women will get over the 'ick factor' and take the test; it could save their lives. 'If we can get the message out to women about screening,' says Bryant, 'we can reduce both the incidence and the mortality rate.'
Screening for colorectal cancer involves a fecal occult blood test, which is recommended every year or two for anyone over age 50. (Under-50s normally don't need screening unless they have a family history of the disease.) The test involves collecting samples from three different bowel movements and sending them to a lab to be checked for blood, which can be an early sign of cancer.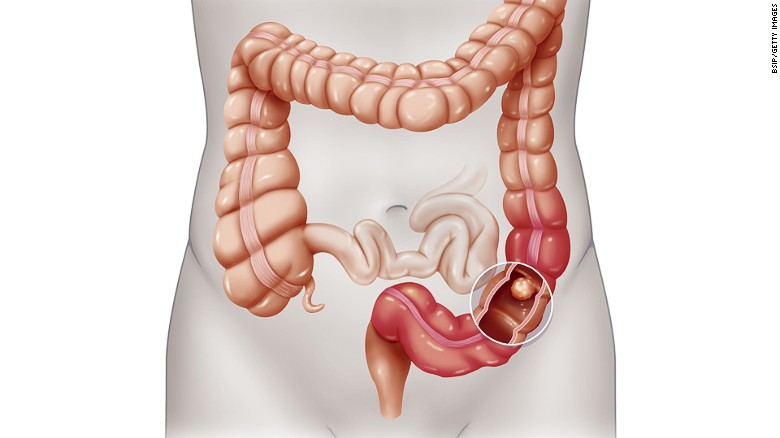 New treatments for colorectal cancer include several chemotherapy agents and a targeted therapy'called bevacizumab (Avastin)'which is designed to interfere with the malignancy process.
Also, earlier this year, researchers at the University of California'Irvine reported on their study of 375 patients who had had at least one colorectal polyp in the last five years. (The polyps can turn into cancer.) Half of the subjects received a placebo; the other half received a small dose of the drug DFMO (difluoromethylornithine) plus a non-steroidal anti-inflammatory agent called sulindac. The risk of developing another polyp was reduced by 70 percent in the treated group.
Lung cancer
Lung cancer is the most deadly cancer'and 90 percent of cases can be attributed to smoking
Women continue to smoke, so the incidence of lung cancer among women is on the rise. Men have cut back,' says Dr. Yee Ung, a radiation oncologist at the Sunnybrook Odette Cancer Centre in Toronto.
Gail Pfaff of Thunder Bay, Ont., had been smoking since back when she was a teenager. In August 2004, at age 52, she was diagnosed with small-cell lung cancer'a very aggressive form of the disease. 'I really didn't think I would see age 53,' she says.
Pfaff's tumour was in the middle of her chest, and she was told that surgery would simply be too risky. So instead, her doctors gave her radiation and powerful chemotherapy. Four years after her cancer diagnosis, she has recovered and has returned to her job as an educational assistant. She is now cancer-free.
A major issue in lung cancer is deciding which treatments should be given to patients like Pfaff. At the recent American Society of Clinical Oncology meeting in Chicago, Dr. Donna Maziak and her colleagues from the Ontario Clinical Oncology Group announced the results of a large study that compared the use of PET scans to biopsies of the lymph nodes in the chest to determine whether patients are good candidates for surgery.
They concluded that PET scanning better identifies the lung cancers that are too advanced for surgery, providing doctors with the information they need to decide on the most appropriate treatment for each individual patient.
Another focus of lung cancer research is earlier detection of the disease. When diagnosed at Stage 1, the five-year survival rate is 60 to 70 percent; by Stage 3, it's about 15 percent. German researchers at the University Clinic of Cologne recently announced that they have developed a promising new blood test to detect lung cancer. However, it will require further study before becoming widely available.
Dr. Ming Tsao, a pathologist and senior scientist at the Princess Margaret Hospital and the Ontario Cancer Institute in Toronto, is another leading Canadian researcher. He and his colleagues have recently discovered a way to classify people who have non-small-cell lung cancer'this particular type accounts for 80 percent of cases'into those who are and those who are not likely to benefit from chemotherapy after surgery, by doing a genetic analysis of their tumour.
'This is an exciting discovery,' says Tsao, explaining that the method would be more accurate than the series of stages that are currently used to determine which patients might benefit from chemotherapy. Those who would not could be spared the toxic therapy.